1-2-1 Training – General and Behavioural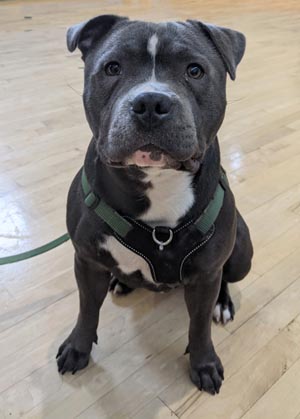 Private training sessions to allow you and your dog to focus on exactly what you need to improve. This might be walking nicely on lead or coming back when called, settling down and being calm in the house, or more advanced obedience in distracting environments. Or you might have a dog who struggles to cope around other dogs or people or with being left home alone. Whatever your issue, 121 training allows you and your dog to get the expert help you need.
Group Puppy Class
It is important to socialise your dog with people, dogs and things that they are going to encounter as an adult early on so that they are confident and happy in the future. Our group classes are held on a quiet public field in Bridgend on Wednesday and Thursday evenings. Family friendly classes where we teach the whole family how to get your puppy off to a good start.
Puppy Package
For new puppy owners, we offer a Puppy Training Package to get you off to the best start before you are able to take your pup out and about. Focusing on toilet training, basic training, chewing and mouthing and entertaining your puppy it will help get you through the first challenging weeks or months!
Online Training Package
Just because we are having to self isolate and stay home it doesn't mean you should have to put your training plans on hold. Our Online Training Package offers a fully personalised training program via WhatsApp to help you and your dog achieve your goals through logical and easy to follow video coaching. This is also a great option for anyone living outside of the South Wales area, or those who struggle with transport.
Behavioural Phone Call
If you are having an issue with your dog and need expert help to allow you to understand your dog's behaviour as well as how to start training them then a thirty minute phone call could suit you. We will discuss the behaviour your dog is showing, how to manage their environment to allow your training to be successful and how to make a start on their training. A great option if you need help and advice urgently.