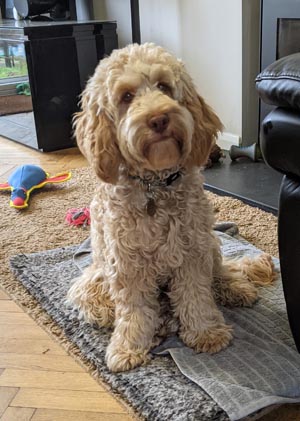 Getting a puppy is great, but it can also be extremely challenging. Our Puppy Training Package will help guide you through the first few months to get you off to the best start. After your session you will receive a detailed write up of what you have covered with your puppy so that you can keep practising. We will cover:
Toilet training
Chewing and mouthing
Jumping up
Stealing things they shouldn't have
Sleeping at night
Coping home alone
Being calm to be brushed/harnessed up/towelled dry
How to prevent them from guarding food/objects in the future
Sit, Lie Down and Come
How to start socialisation
Anything else you are having issues with!
Cost: £65 for a 1.5 hour session in the comfort of your own home. Additional call out fee may apply for owners outside of Bridgend.